Tom Clancy's The Division is an online action-RPG set in an immersive & realistic urban open world. Everything starts on Black Friday, when a devastating pandemic sweeps through New York City, and society starts to collapse into chaos. You are humanity's last hope: a member of The Division, a unit of sleeper agents activated to save what remains. Tom Clancy's The Division was released on March 8, 2016 on Xbox One, PlayStation 4 and PC.
You are an agent of The Division. You have been activated and sent to Manhattan to save what remains of civilization after the devastating pandemic. Teaming up with other Division agents, your mission is to restore order, investigate the source of the virus, and take back New York. The Division takes places at the heart of Manhattan, the center of the epidemic. In this huge urban open-world, you will be able to complete a wide variety of missions to restore order and investigate the source of the virus outbreak.
Responsibilities
Being part of the smaller Economy & Progression team, I worked on this project in a much larger design team and huge overall project team. Some of the tasks I've worked on are:
Feature owner of several important game features (e.g. loot, vendors, crafting), bringing these from initial briefing to final release state
Implementing content for the above and other economy/progression related features
Continuous post-launch balancing for the above and other economy/progression related features
Communication with and supervision of co-dev partners working on economy/progression related features
Involved in community development (e.g. video interviews, dev blogs, Elite Task Force)
Media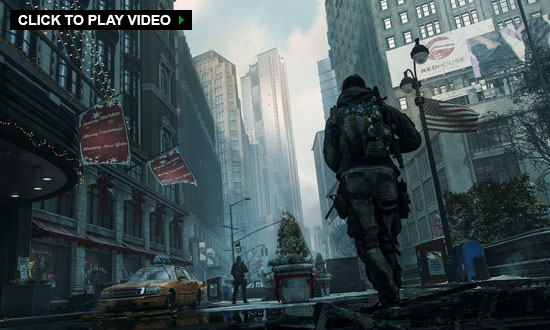 Links and files
Features
Explore a mid-crisis recreation of New York, full of iconic locations, civilians and wildlife
Make New York a safer place by dealing with 4 different enemy factions roaming the city streets and buildings
Complete main story missions, side missions, Incursions, High-Value Targets and other actitivies
Play all activities solo or in a team of up to 4 players
Acquire ever more powerful gear, weapons and mods to build and perfect your character
Unlock and upgrade skills, talents and perks to improve your agent's abilities for your playstyle in a classless system
Upgrade your Base of Operations to strengthen your foothold in the city and take back New York
Enter the Dark Zone to acquire the best loot, but risk facing Rogue agent players while you prepare to extract it
Add to the experience with the Underground, Survival and Last Stand DLC expansions
Critical acclaim
Tom Clancy's The Division got some great reviews. Here are some highlights:
"Playing The Division is a bit like having the flu – you can't get it out of your head and it doesn't ever want to let you go. But unlike the flu, you won't mind at all."

Digital Spy: 10
"The Division is a fantastic single-player game, a wonderful co-op game and fascinating competitive multiplayer game. This game gives you so many ways to play an incredible experience, which all leads to one conclusion: Tom Clancy's The Division is a phenomenal game."

Examiner: 10
"It's an addiction as contagious as the fictional virus sweeping through The Division's New York. The wait was worth it, so get out there and gear up, agent."

Cheat Code Central: 9.6
"If the enticement of better loot and stat optimization catches hold of you however, there's a chance that The Division may well become your next addiction, especially if Ubisoft and Massive can keep a steady stream of updates and DLC coming."

TrueAchievements: 9.0
"The Division, however, took me from being a skeptic to a believer, and is easily the most fun I've had playing with my friends in a long time. Post pandemic New York City is a terrifying vision, but it's not one that you'll likely want to leave for some time."

PlayStation Universe: 9.0
Many more can be found on the Metacritic pages for the Xbox One, PlayStation 4 and PC version of Tom Clancy's The Division.